Sheridan Street Cairns
Cape York Partnership Offices by Kevin O'Brien Architects Commercial Architecture: National Commendation Australian Institute of Architects.
Sheridan Street is a purpose built building for the use of CapeYork Partnership. The building was designed by Kevin O'Brien Architects. Envirostudio was responsible for planting to the extents of the site and and the planting in a light well in the centre of the building featuring the Cape York rainforest species.
 Playground design
as part of landscape plan for a large subdivision south of Ipswich
Subdivision –Cumner road
A continuing project that has included providing ecological services (including PMAV report), ecological report, environmental offset documentation and landscape concept plans.
Playground design – Toorbul.
Playground concept design and documentation for the Moreton Bay Regional Council.
Marvel Street – Small residential subdivision
This was a small residential project. It required a full set of landscape construction drawings, including surface finishes and planting plans. This project was constructed successfully without any constructions issues to complete client satisfaction.
Sri Selva Vinyakar Temple Hindu Educational Centre
Amity Point – Stradbroke Island.
Documentation of landscape plan for new ecoshacks. This was a collaborative project that involved Hitesh Mehta and Paul Pholeros and Kevin O'Brien Architects
Competition
Entry for to  Canberra Lodge with Pentarch Architects
Subdivision Monterea 
A medium sized subdivision south of Ipswich required a comprehensive ecological survey and landscape open space concept plan.
Singh Sabha Brisbane Sikh Temple
Lemke road Taigum
enviroSTUDIO was invited to submit landscape plans for the planning and submission documentation for the Singh Sabha temple. Documentation included a Vegetation Management Plan, Rehabilitation and Landscape Concept Plans.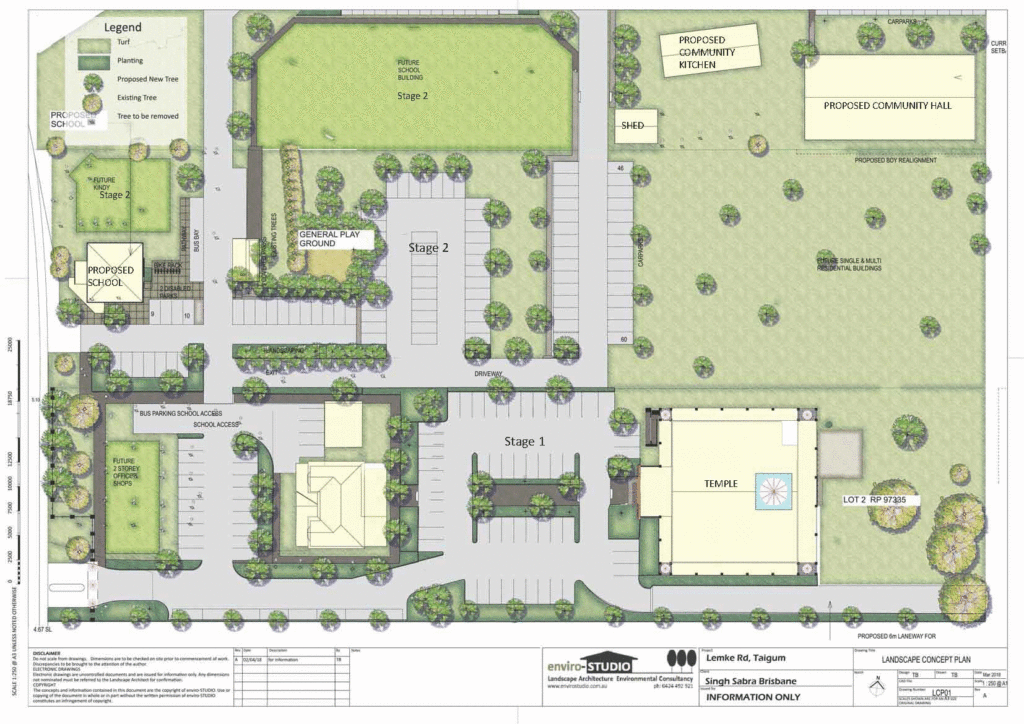 Residential Project – Camp Hill
These documents were part of the submission for a material change of use lodged with the Brisbane City Council.
The drawings were approved without the need for any resubmission and subsequently construction drawings prepared and submitted.
Commercial – Logan Central
Landscape Concept plans for a commercial project in Logan.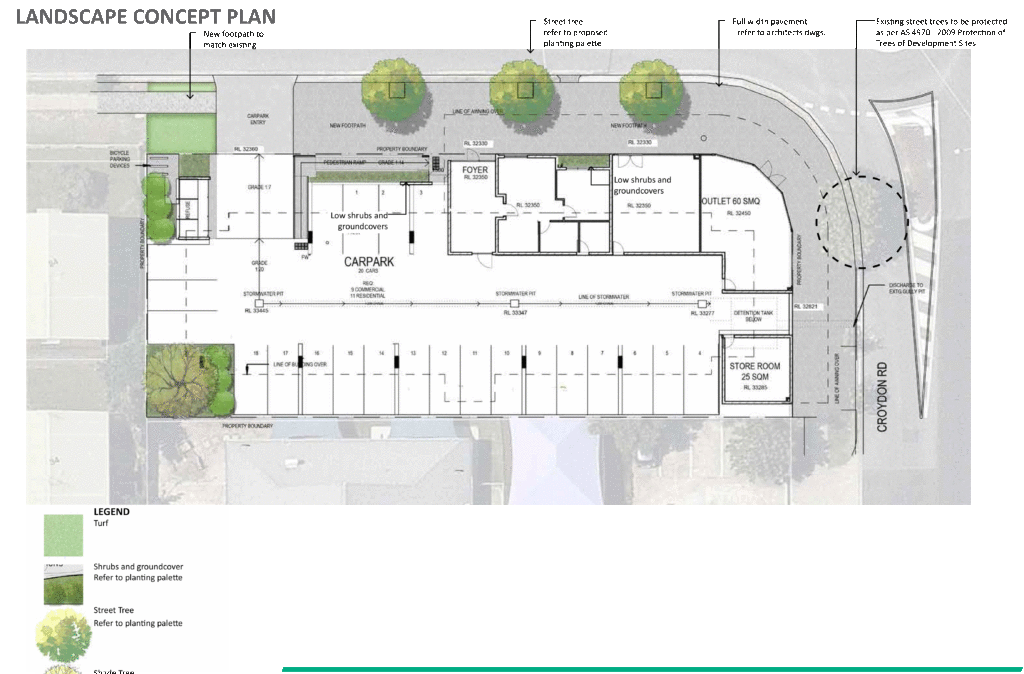 Steiner School Science Building
in association with Pentarch Architecture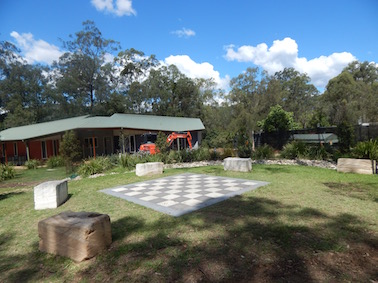 Multi-residential – Camp Hill Brisbane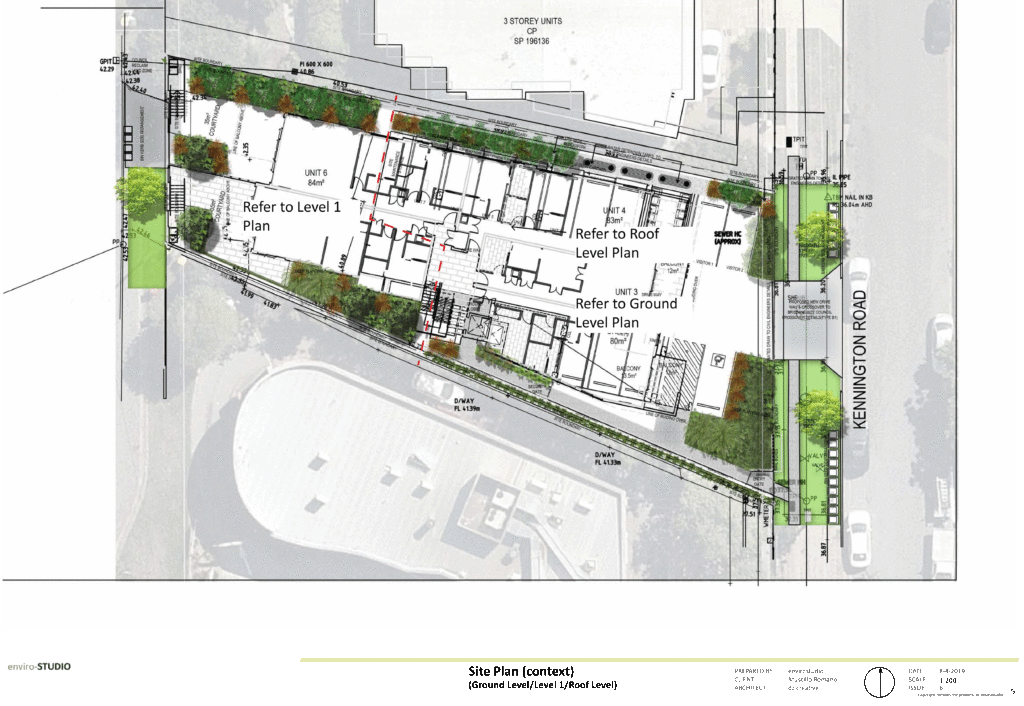 Concept planting and pool